*** UPDATE ADDED AT THE BOTTOM 9/21/20, 9/22/20 & 10/4/20 ***
The Return of the King Youtube channel shared this video:
Preview of upcoming video on why the calendar is most likely incorrect. This opens the door for a sign in the heavens that appears on Oct. 3rd, that should have appeared on Sept. 18 had Sept. 18 been the correct date of Rosh Hashanah on God's calendar. This is the sign we should see pointing to the Rapture of the Church. Many dreams were pointing to this date in 2017. Including one of mine.
SEE OLD BLOG POST I DID ON SUKKOT AND THOSE DREAMS FROM 2017:
*** When The Watchmen Give You Etrog, Make Tabernacle Etrog-ade? ***
AND
*** The Head Was Born on Tabernacles So, Will the Body also be? Tabernacles. ***
AND

BONUS VIDEO:
Todd Adkins shared:
After much delay, I've finally posted the video that's been on my heart for quite awhile. Time is short, and getting shorter. If you are a follower of Christ, you REALLY need to be watching for His return.
And before anyone says "no one knows the day or hour" – please watch the video first. We address all the ways that verse has been misapplied. Because if no one can ever know – WHY are we commanded over and over to WATCH?
UPDATE ADDED 9/21/20
I am only guessing because I have not dug into the calendars like Paul here. But, what if at the time Jesus (the head of the body) was was born the feast days ran together like this year? If this is the true Jubilee and, if Rosh Hashanna, Yom Kippur and Sukkot overlapped or run into each other like they are this year and Jesus was born on Tabernacles (Sukkot) then, wouldn't the body be born at that same time the way that it was aligned during the time of the birth of Jesus? Constellations and calendars looking the same. Just stuff running around in my mind. I will be watching wide eyed until October 2nd. However, I'd say we are still in HIGH watch all the way until the end of this year but, that's just me ;). Here is Paul's perspective. I added the Torah Calendar below.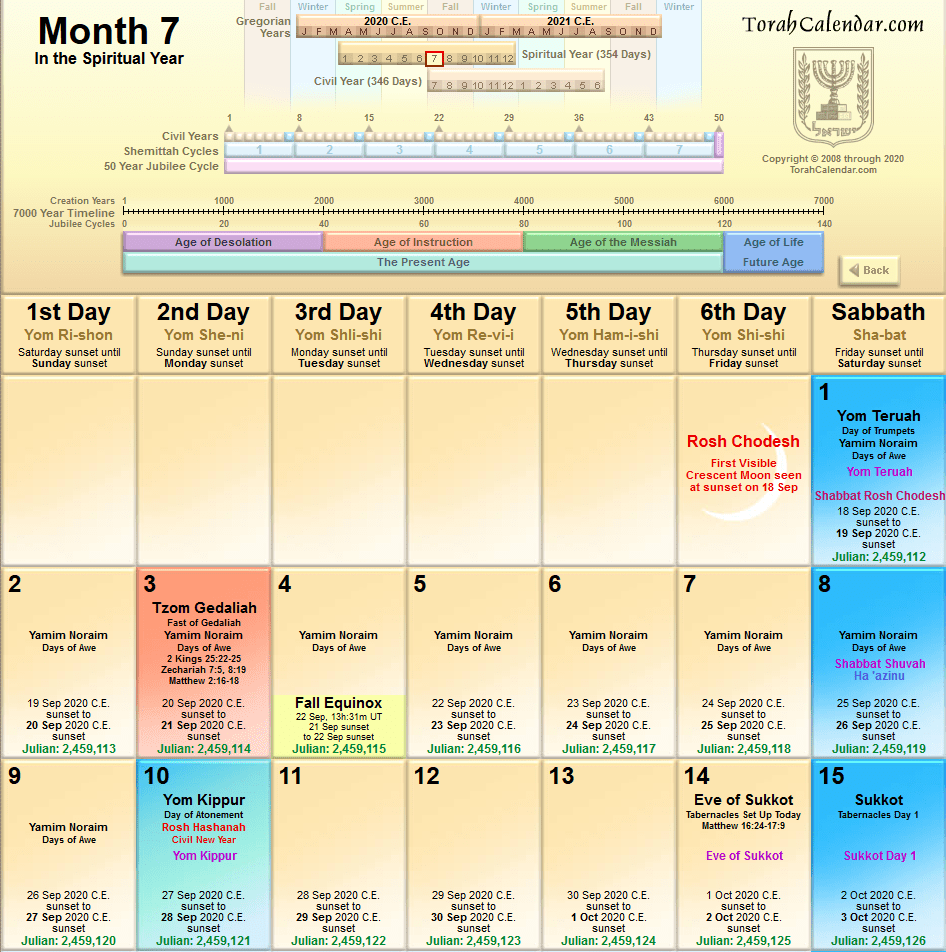 *** Click here to see the full 7th month. ***
UPDATES ADDED 9/22/20 & 10/4/20

2020 Rapture: The Rapture Sign – The Bright Morning Star – October 3rd
Rapture 2020: Quick Update Added on Oct 4th, 2020