You should watch this to see just how (only 49 mins long). I add the show notes at Corbett's site below. In his notes he offers the background so you hear and see for yourselves and dig deeper if felt lead to do so. For the believer, it's pretty much cut and dry. We know this global government will be ruling the day for about the final 7 years and that it will fail miserably and that Jesus will put an end to it and bring about his Millennial kingdom and reign. We are in a waiting pattern. While we wait we are to be planting seeds of the Gospel for salvation and leading people to Jesus so that his kingdom will continue to grow. We knew in advance that this was coming. It is only now that we have more details as to how. One more thing, if you haven't already, you should watch the older and still relevant playlist "Know Your Enemy" by the Fuel Project. I will add the link to that below. It is at the "Conspiracy Theories?" link at the top.
How Can A Global Conspiracy Work?
* SHOW NOTES: How Can A Global Conspiracy Work? – Questions For Corbett #074
* Coming chaos by those who would have the New World Order…Time to make your choice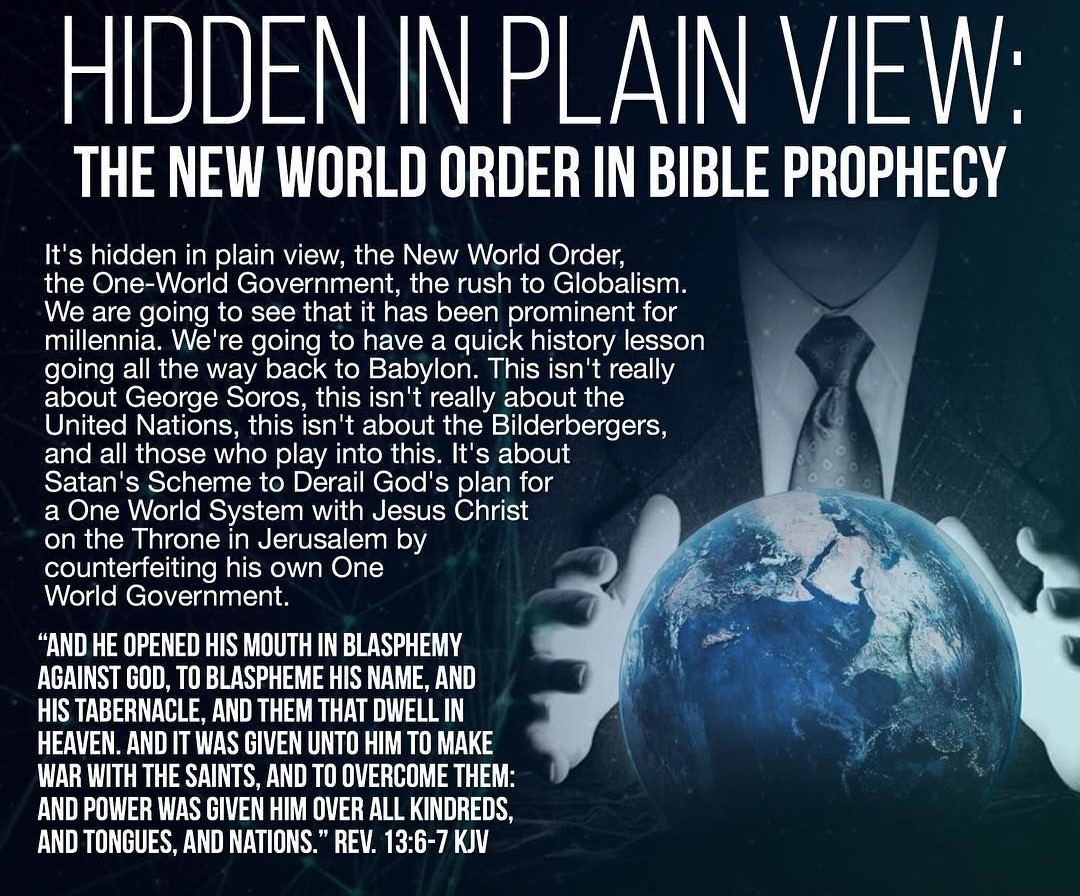 YES, THE TIME IS NOW! CLICK LINK BELOW TO SEE HOW TO GET TO HEAVEN.